Have you ever visited, or thought of visiting any tourist sites in Ghana? St Augustine said, "The world is a book and those who do not travel read only one page".
It would interest you to know that the chapter of this book called Ghana, has pages with beautiful characters to know about, of which tourist sites are prominent.
In studying the colorful places of tourism in Ghana, her citizens can boast of both natural and artificial sites. Some substances of the tourism industry include waterfalls, castles, wildlife reserves, rocks, and vegetation, just to mention a few.
Now let us look at eight tourist sites in Ghana that you may like to visit;
The Kwame Nkrumah Mausoleum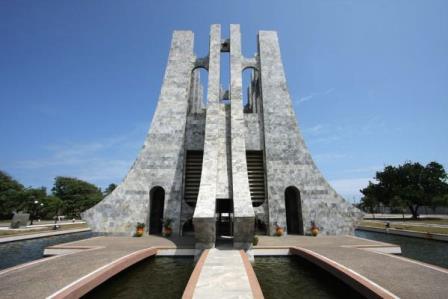 The Kwame Nkrumah Mausoleum and Memorial Park is a place of recollection and inspiration to the people of Ghana. It is dedicated to Dr. Kwame Nkrumah, the first president of the nation. It accommodates his body and that of his wife's, Fathia Nkrumah.
The mausoleum is located in Accra, Ghana's capital. It is found opposite the Commission of Human Rights and Administrative Justice (CHRAJ), which is the old parliament house.
The person behind the design of this structure is Don Arthur. The design represents a sword that has been turned upside down, which is a symbol of peace in the culture of Akans.
On the park are fountains, statues of Kwame Nkrumah and beautiful peacocks moving about. There is also a museum which houses a collection of some belongings of Nkrumah. These include essential photographs of his lifetime, the smoke he wore while declaring the independence of Ghana, and many other things he used.
The Mole National Park
The Mole National Park has a Park, safari, game reserve, and elephants.
it is Ghana's largest wildlife refuge. The park is located in northwest Ghana on grassland savanna and riparian ecosystems at an elevation of 150 m, with sharp escarpment forming.
There is a nice motel called
The Mole Motel
around where you can relax after the sightseeing.
Kakum National Park
The Kakum National Park is a rainforest reserve with a canopy walkway. The place is full of fun. If you haven't been to a forest walkway, you would really love it.
The site is located in Cape Coast on the coast of southern Ghana. It protects an area of rainforest, home to endangered mammals. Check a video of the Kakum National Park in the video below:
Cape Coast Castle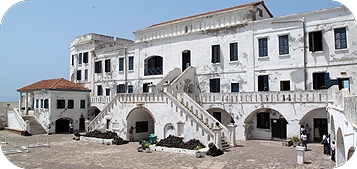 The Cape Coast Castle is one of the castles built by the whites when they came to colonize Ghana and other African countries.
These castles were called slave castles. This is because it helped them to transport their slaves from African countries.
The Cape Coast Castle was originally built by the Swedes for trade.
Elmina Castle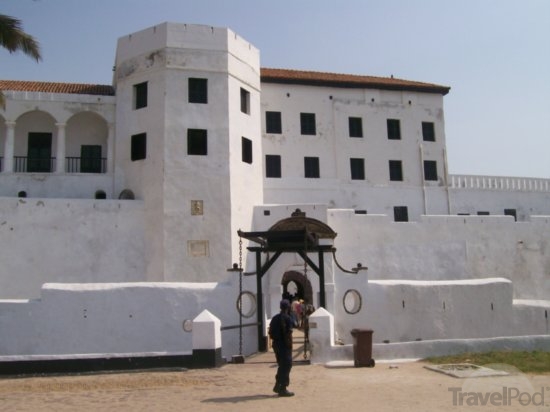 If you are planning to visit the Cape Coast Castle, Elmina Castle is just a stone throw from the former. You can enjoy these two tourist sites around the same place.
The Elmina Castle was erected by the Portuguese in 1482 as São Jorge da Mina Castle, also known simply as Mina or Feitoria da Mina in present-day Elmina.
Nzulezo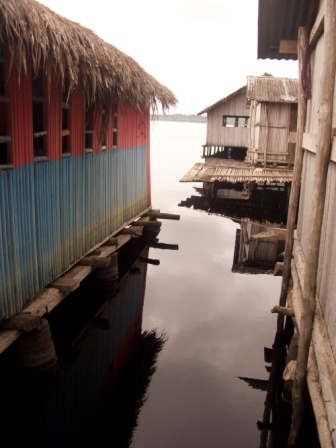 Nzulezu is one of the tourist sites in Ghana I personally want to visit in Ghana. It is one of the places that marvel me yet I have never been there.
Nzulezu is a village near located about 90 kilometers near Takoradi, the capital city of the Western Region of the country.
What makes it a place to visit is that this village is located on a lake. All houses are being built on the lake. All activities that go on there are on the lake. It's quite amazing.
Aburi Botanical Gardens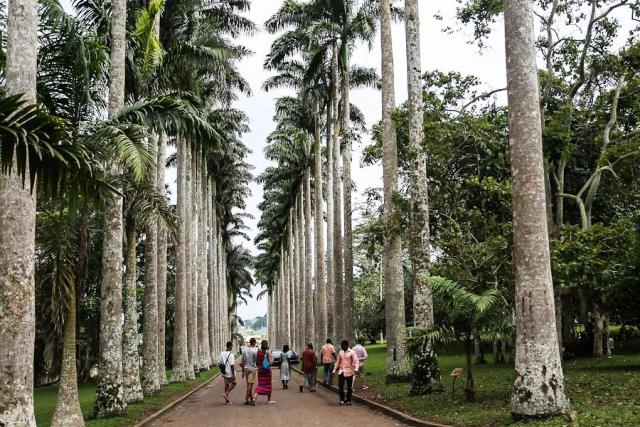 The Aburi Botanical Gardens is a botanical garden in Aburi in the Eastern Region of Ghana. The garden occupies an area of 64.8 hectares. It was opened in March.
It is one of the tourist sites in Ghana that you wouldn't want to miss, especially when you love vegetation.
Osu Castle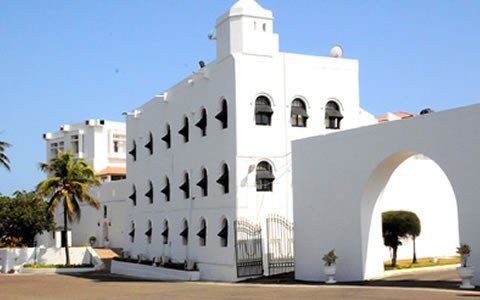 The Osu Castle, also known as Fort Christiansborg, is a castle located in Osu, Accra, on the coast of the Atlantic Ocean's Gulf of Guinea.
Conclusion
Do you know why some people don't feel happy in life despite being rich? It's because they don't enjoy life to the full. Enjoying life can also be in the form of tourism. Give tourism a try. You would realize what you have been missing for a long time.