Every business is evolving; just like room painting in Ghana. My name is Saviour Sanders, and I've enjoyed a nice artwork from this Ghanaian artist painter and I thought it wise to share with you.
I love design; and I love architecture, so much that, I follow a lot of architectural brands on Instagram.
And just as you know, architecture goes hand in hand with painting.
Painting is one of the jobs in Ghana that the youth are reluctant to venture: Those are the ones that guys need to go after. We can not all do the same thing.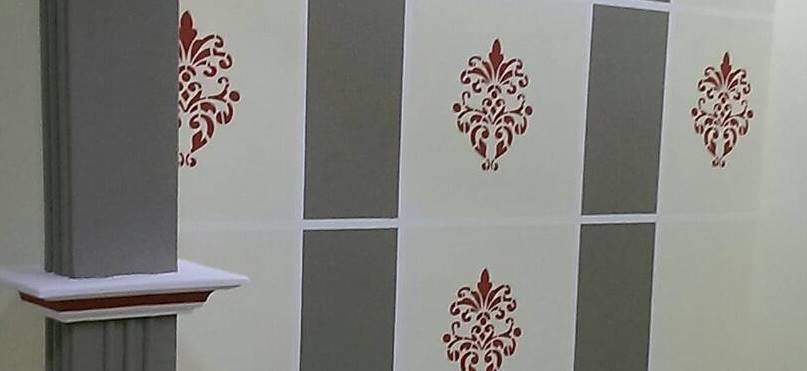 A Quick Intro to How it Started
There is this guy who did some painting for me last year 2016 and I've always wanted to promote his business but I've not had enough time to do that.
As at today, 20th November 2017, the artwork still looks new to me. Therefore I've decided to write a review for that.
Everyone has a choice of color, and when you get a blend of your favorite colors, it can really inspire you.
Red is actually not my kind of color. But then, after seeing this particular red and white design, I was like wow!
Like most people, my room is small; and they may be wondering what paint colors would make their rooms look bigger?
Colors have the ability to make you see things differently.
If he did this work somewhere in an international gallery, he would have won a huge award for that. The pattern is just great and satisfying.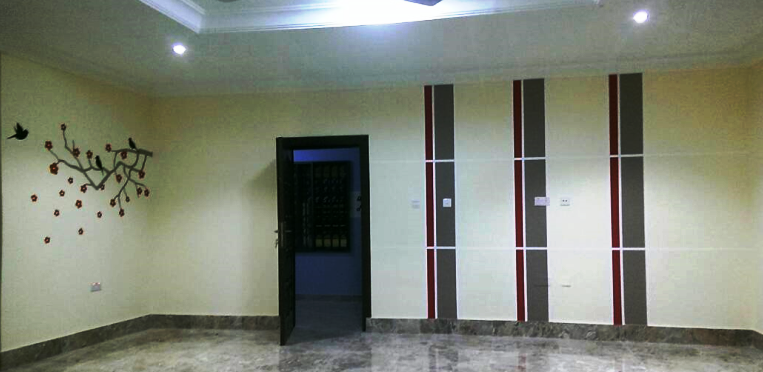 Looking for a Painter in Ghana: How it all started
I was referred to Daniel of Gifted Hands Interior and Exterior Wall Paintings by a co-worker after seeing a design he did for her that I happened to come across.
With just a call, Daniel scheduled a date to come around and give me a treat.
As you know, guys like Daniel who do room painting in Ghana have busy schedules.
We actually scheduled for a week's time, but he came I think a day after.
He actually had a good explanation to why he had to reschedule and I was cool with it.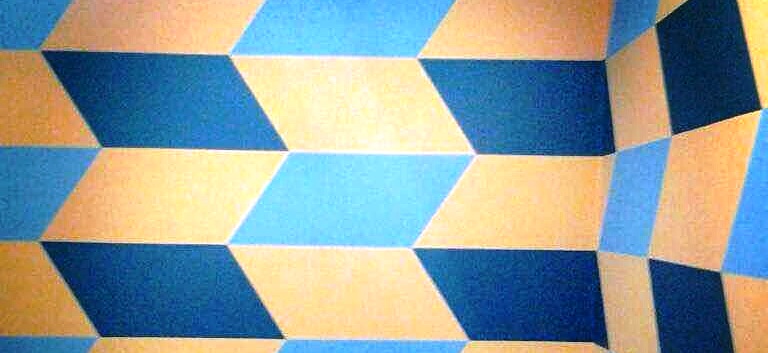 Cost of the Painting Design
To be honest with you, I paid nothing for his service. I only bought the paint and gave him something small for his transportation, and food.
This is because he is a relative to my friend who introduced me to him.
That doesn't mean you should ask for a free design when you contact him. It takes a lot of hard work to do that.
Most people have high charges for room painting in Ghana.
And that is exactly why I haven't forgotten his kindness.
He is a professional. I bet to let you know. As you can see from the picture, it takes only a professional, experienced, talented person to do such great artworks.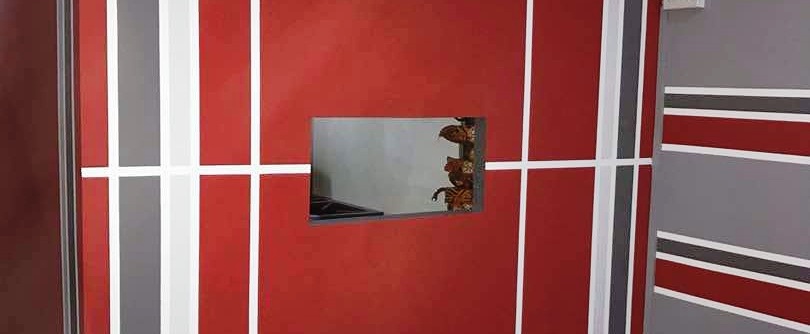 Comparing To Others' Room Painting in Ghana
There are lot other Ghanaian painters. I have seen quite a lot but I can't match any of them to what he has done.
Like I said, anytime I enter the room, there is a new kind of feeling I get with the design.
I think he deserves to be applauded for that.
In Akan, there is a saying that "Adepa na ɛtɔn ne ho" which means, a good product sells its own name.
I don't know if I had that translation right but, hey! that is almost what it means.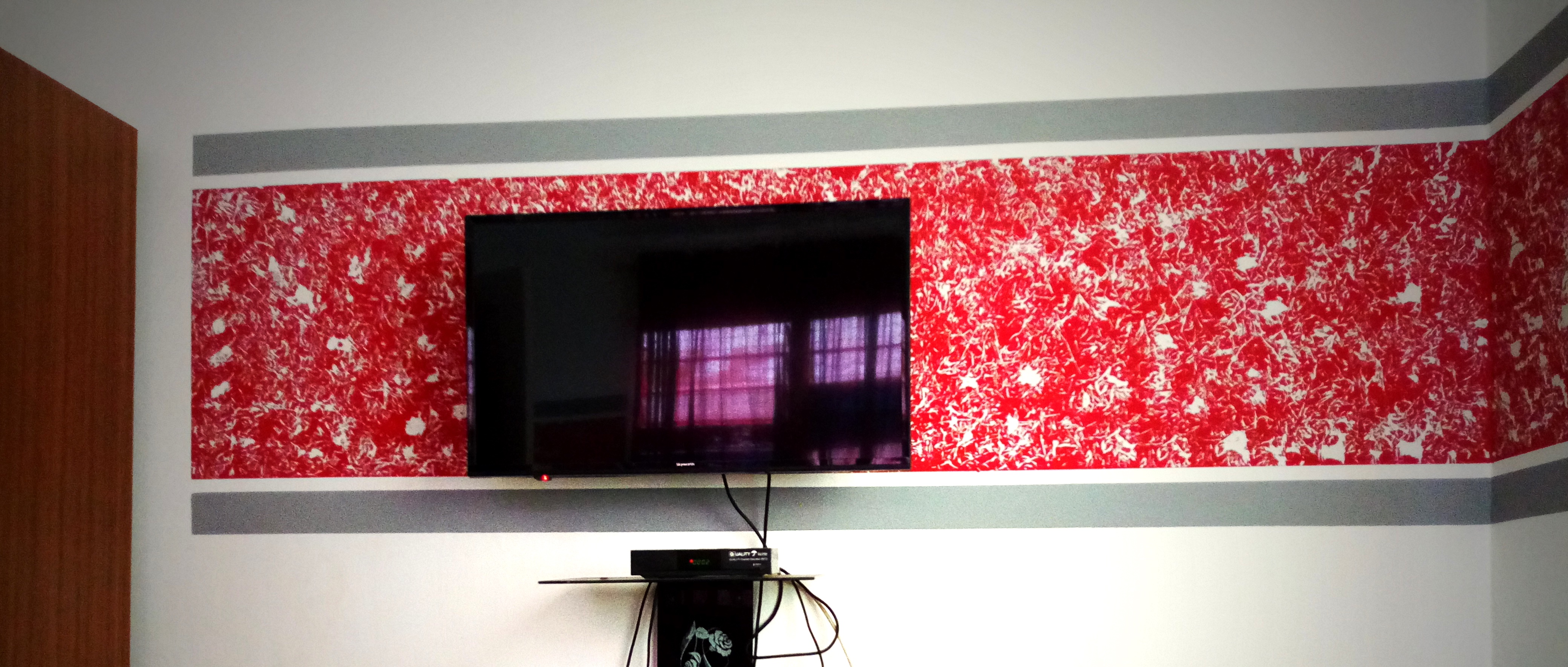 Contacting Daniel with A Discount
In case you want to contact him for yours, call him on +233 24 864 0318.
And please don't forget to let him know that you took his number from Saviour for a 10% discount on all your paintings.
He has a lot of designs he has done and will show you when you get in touch with him.
Even if you've already painted your room, get a new design, and you'll never feel bored staying indoors. Most people do.
They are always having the same appearance in their rooms making it so boring for them. Once a while, try changing the design and thank me later.