Just as smartphones and tablets have put the world at our fingertips, mobile "apps" have simplified our lives like never before. With more people currently using smartphones than desktops or laptops to access the internet, and with mobile app usage on the rise, businesses must consider building mobile app platforms that connect and engages their end-users.
Today, there are so many alternatives to consider when choosing a mobile app for your business, depending on the kind of industry you operate within. But how do you decide which platform fits your brand more? Below are the five most essential factors to consider when choosing a mobile app for your business;
1. Platform Support: Before embarking on a mobile application project, you first need to consider if the mobile application supports the most commonly used platforms such as Android and iOS. However, considering the device most users can access your app is equally important. 
2. Mobile App Development Team: Which team designs your mobile app? Understanding the developer team is vital because most apps are written in various programming languages. At Website Ghana, we have a large team of developers specialized in both android and iOS platforms. 
3. Target audience: The next step is to understand the target users, their goals and requirements, and the technologies they use. This process involves researching the platforms your users most likely use, then gaining an understanding of each user experience. Every app is unique, with multiple user needs. Example, a person might typically use an online banking application to pay a bill, but he also might use it to find the nearest ATM.
4. Database and Security: Today, internet users spend most of their time on mobile applications. If their applications glitch for some reason, chances are they will uninstall them and look somewhere for an alternative. Having a robust database and security system is crucial when it comes to the performance of your app. In choosing the database, you should consider the following factors.
Data structure
Size of data to be stored
Speed and scalability
Accessibility of data
Safety and security of data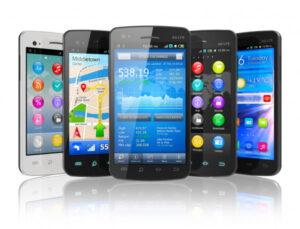 5. Budget: As a business owner, it is essential to consider the amount of money you would want to invest in your mobile application. In doing so, you will need to consider the functionalities and features to understand whether you are paying more than you will need. At Website Ghana, we provide high-quality mobile app solutions at a highly competitive fee. Email us now at info@websiteghana.com for a quote.
In conclusion, we kindly advise you to contact our developer team for more information.